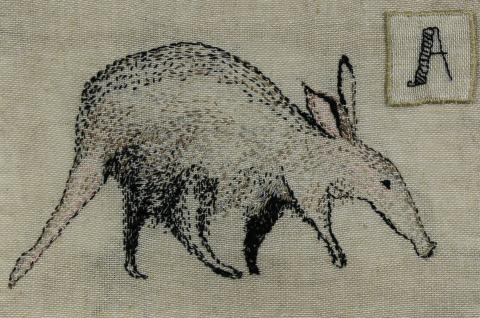 I am a full member of Art Textiles Made in Britain a group of twelve artists from across the UK
our aim is to promote British art textiles and to ensure their future; to introduce them to new audiences and to continually stretch the boundaries with new, vibrant work.
Our next mixed textile exhibition will be on the theme of "Wild" at the Festival of Quilts at the NEC in August 2018. I have been busy creating new work on this theme concentrating on wild animals as my inspiration.
This new work includes a large wall hanging of hand embroidered animals from A - Z a fabric collage of a lioness which are both works in progress at the moment. I'm hoping to use some drawings I did at Colchester zoo for some smaller pieces or artist books.