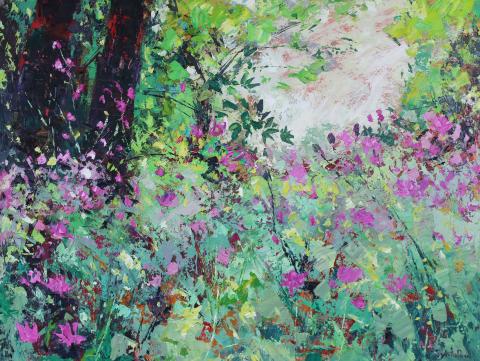 I'm delighted to be showing some of my oil paintings at The Hadfield Gallery in The Cotswolds. www.hadfieldfineart.co.uk
My paintings will soon be at the gallery and can be seen by appointment by contacting the gallery.
Established in 2007, Hadfield Fine Art is based in the heart of the Cotswolds in an area of outstanding natural beauty. We specialise in Original Contemporary 21st Century British Art: From Paintings; abstract, landscape and still life to Sculpture, Ceramics and Glass. We appreciate that the art world can be a confusing arena for buyers which is why we use our previous experience of working in the art market at the highest level to carefully select only original paintings and drawings from professional contemporary artists. By carefully choosing works of art by promising British artists who exhibit a passion, energy and use of light in their work, we offer quality works of art which we are proud to show in our curated group exhibitions in the Cotswolds, on our website and at art fairs in Bristol, London and Cheltenham.
Paintings can be viewed outside exhibition times by appointment. Tel: 01242 821251