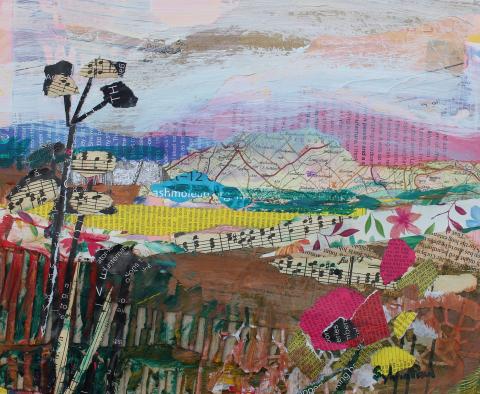 I've got some exciting news! I'm going to be running an online, live 'Arty Class' on Thursday 2nd July at 2:30pm (UK time). It's hosted by ShopKeepArty and it'll be fun and bite-size in length (45min-1hr in length).
It's FREE to join in, and I may run more in-depth online private workshops in the future. So this is a good one to try out and see if you like it.
To find out more and register, visit this link: https://www.shopkeeparty.com/post/free-arty-class-with-sylvia-paul
One last thing... if you haven't already got it on your phone, tablet or laptop already, you'll need to install 'Zoom'. You can download for free on the app store or via their website zoom.com. Once you register from the link above, you'll get sent a link that you click next Thursday to launch. You'll also get sent an email a few days prior with suggested materials required if you want to paint along with me.