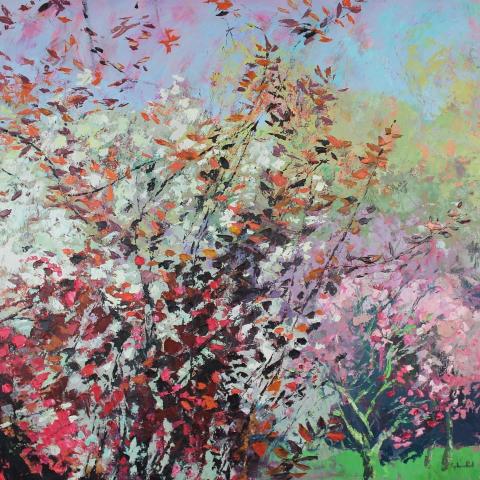 I'm pleased to be showing some paintings at Signet Contemporary Art in Chelsea as part of their Flower Exhibition.
This one-week exhibition running from 19thto the 26thof June will feature floral paintings by seven contemporary artists. Who are inspired by the natural miracle of Blossom. These include Robert Lemay, Sylvia Paul, Denis Ribas, Yvonne Coomber, Rory J. Browne, Luis Fuentes, Nathalie Maquet.
This Flower Power show sets out to deliver a sense of Summer which we can only achieve through mother nature herself. Giving us a balance between the imperfect yet gorgeous. Bringing us closer to the outdoor world which surrounds us.
https://signetcontemporaryart.com/flower-exhibition-19th-to-the-26th-of-...