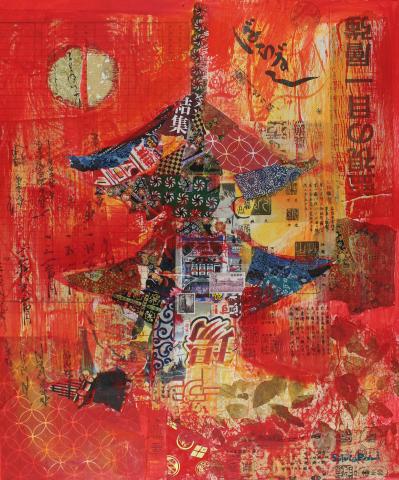 The Lime Tree Gallery in Bristol All Around the World
I'm delighted to have some of my Japanese inspired collages in this exhibition.
June 16 - July 17 From the shores to the cities, from the places to the faces, this exhibition explores artists' inspiration from their travels around the globe. The shrines and gardens of Japan, the lights and bustle of New York, and the rich colour of Marrakech contrast and excite. From the gorgeously colourful women of Rajasthan to the bold expressions of Caribbean men, from the calm waters of Venice to the crashing waves of the Orkneys, our artists have captured an emotional connection. Featuring work by Michael Clark, Gerry Dudgeon, Pedro Rodríguez Garrido, Andrew Hunt, Natasha Kumar, Andy Lovell, Allan McDonald, Sylvia Paul, Peter Wileman FROI RSMA FRSA
https://www.limetreegallery.com/exhibition/all-around-the-world-bristol-...